PICTURES OF 1994
---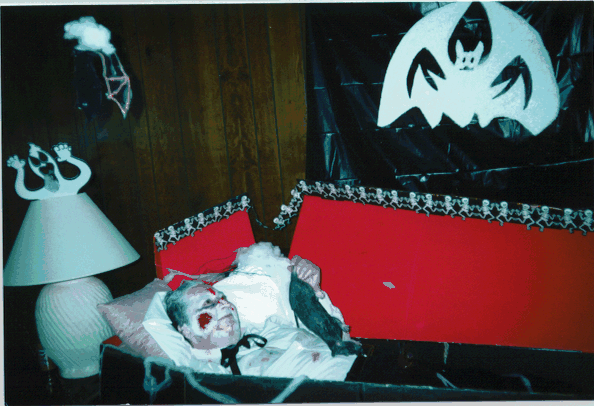 Dracula in his coffin.
---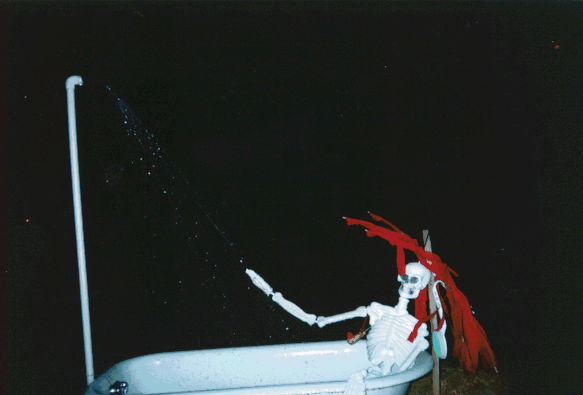 The neighborhood famous working outdoor shower with dead guy.
This has always been in the yard every Halloween.
---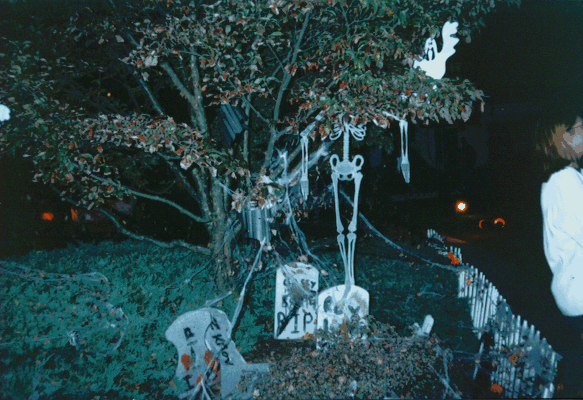 "Haunted Tree" at beginning of house path.
---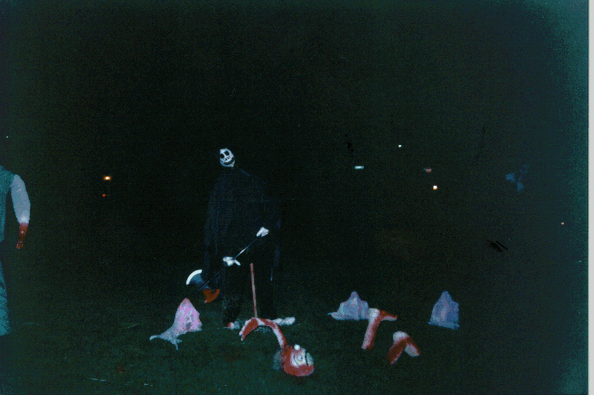 This stuffed dummy went a little too crazy with his axe.
---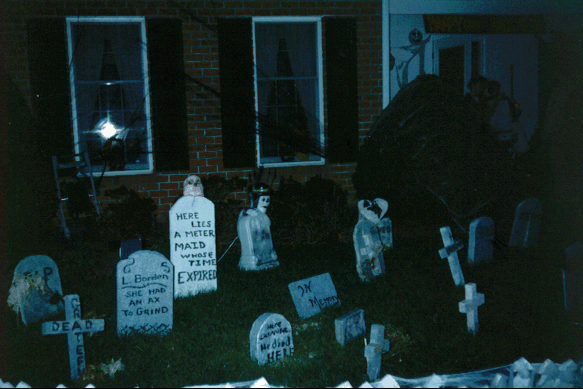 Our graveyard. Some tombstones made by us, others made by kids
that live in the neighborhood.
---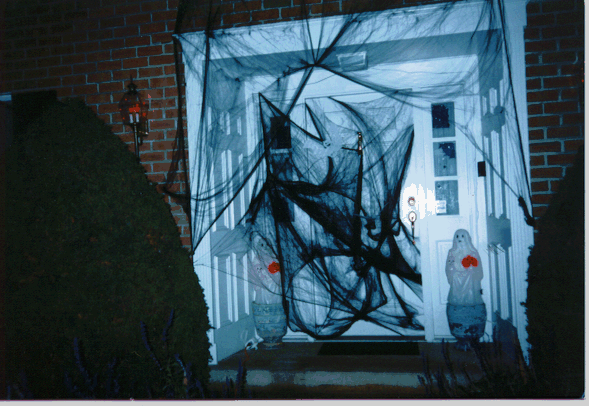 Front door. Luckily this is not where you enter.
---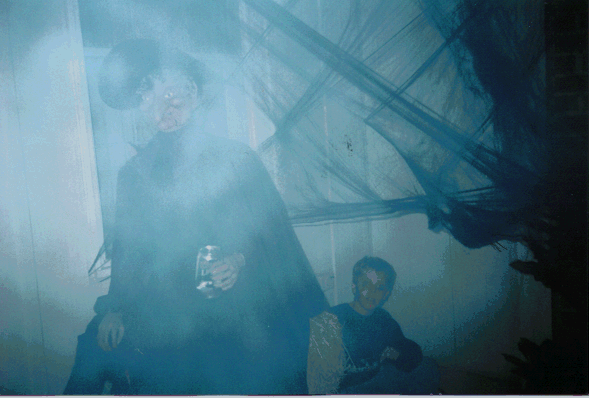 Our talking witch enjoying a beer. Bob is operating the smoke machine in the background.
---
Back to Pictures Page