</P>
Jamie's Halloween Links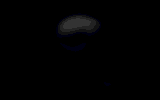 Halloween-l Great place to get idea's from and met other haunters on the net.
Allen's Halloween Page Great idea's for your spook. Very complex plans.
My Halloween Page Another great halloween site with project ideas.
Phils House of not so Horrible Horror Great ideas for halloween stuff. Also great stuff to use on your halloween web site.
SpookAlley.com A great page to find ideas for you haunted house including how to make your windows fogged up.